Welcome to Janata Capital and Investment Limited
Overview of JCIL
Janata Capital and Investment Limited (JCIL) is a wholly owned subsidiary company of Janata Bank PLC, the 2nd largest state-owned commercial bank in the country. JCIL received its merchant bank license from Bangladesh Securities and Exchange Commission (BSEC) to act as a full-fledged merchant bank to carry out merchant banking operations under the BSEC (Merchant Banker and Portfolio Manager) Regulations, 1996. It started its journey towards excellence on September 26, 2010.
View Services
Our Activities & Services
Service Overview of Janata Capital and Investment PLC.
Salient Feature of JCIL Investor accounts
Minimum Commission fee
12% Interest rate on Margin Loan
0% Management Fee
Trade from any where in the world through Order management System (OMS)
Investor Portal and Self Service
Investor based reports (Portfolio, Confirmation Note, Ledger, Gain/ Loss Statement, Dividend Entitlement Report, Investment Certificate etc)
Online Deposit and Withdrawal Requisition
Online Application
Amar stock premium features
বিনিয়োগের অ আ ক খ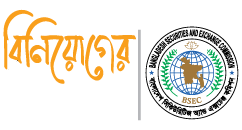 Head Office
48, Motijheel (3rd floor) Dhaka
Phone: 7176421, 7176720
Fax: 88-02-7110496
E-mail: info@jcil.com.bd